Kokkola, Finland – Cross-country skier Mika Myllyla, the subject of a post-Olympic doping scandal in 2001, has been found dead in his apartment in Finland on Tuesday at the age of 41.
Authorities haven't released a cause of death, but police indicate that it appears no crime was involved.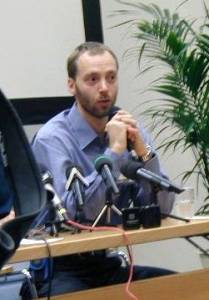 Myllyla won six Olympic medals, including gold in the 30k in 1998 in Nagano, Japan, as well as silver in the 50k in Lillehammer, Norway, in 1994. He also claimed three gold medals and a silver at the 1999 World Championships held in Ramsau, Austria.
Myllyla's career came to an abrupt end at the 2001 World Championships in Lahti, Finland, after he and five other members of the Finnish team tested positive for and admitted taking performance enhancing drugs.
The scandal resulted in the resignation or termination of coaches, doctors and the president of the Finnish Ski Association in a country where cross country skiing stars are treated as national heroes. All of the involved athletes received a two-year ban from the sport, and although Myllyla attempted a comeback following his suspension he quit competitive cross country skiing when he failed to make his country's team in 2005.
Myllyla's life was troubled in subsequent years, during which he battled alcoholism and was arrested twice for driving under the influence and three times for assault.