Wildwood, MO – Ski resort operator Peak Resorts, which operates 13 mountains in the Midwest and East including Mount Snow in Vermont and Wildcat and Attitash in New Hampshire, has filed an initial public offering of its common stock in an effort to raise $100 million in capital.
The IPO is the company's second attempt after abandoning an earlier effort in 2011, citing economic conditions at that time.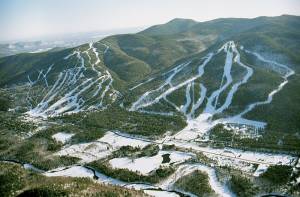 In its filing with the U.S. Securities and Exchange Commission (SEC) on Oct. 20, the company which logs an estimated 1.8 million skier visits annually valued its net worth at approximately $150 million.
In addition to the aforementioned ski resorts, Peak Resorts also operates Crotched Mountain in New Hampshire, Jack Frost and Big Boulder in Pennsylvania, Boston Mills/Brandywine, Mad River Mountain and Alpine Valley in Ohio, Paoli Peaks in Indiana, and Snow Creek and its first resort, Hidden Valley, in Missouri.