Salt Lake City, UT – Instead of "Ski City U.S.A.", Salt Lake will now just be "Ski City" after Visit Salt Lake and the four ski resorts high above the city settled a lawsuit with Colorado's Steamboat Ski Resort.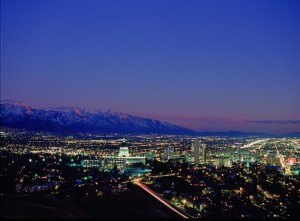 Steamboat filed the lawsuit on October 8 in U.S. District Court in Colorado against Visit Salt Lake and Alta, Brighton, Snowbird and Solitude ski resorts, claiming that the new moniker unveiled in a marketing campaign for Salt Lake violated its long-used "Ski Town U.S.A." trademark. Ads unveiled for the campaign proudly proclaimed, "Once you've stayed in a Ski City, you'll wonder why you ever stayed in a ski town."
As part of the settlement agreement, Salt Lake officials have dropped the "U.S.A." part of its Ski City tagline. Other terms of the agreement have not been disclosed.
The campaign is designed to showcase Salt Lake City's nightlife, neighborhoods, lodging opportunities and non-skiing diversions.