Lutsen, MN – Lutsen Mountains owner Charles Skinner unveiled a $30 million expansion plan last week that includes a replacement of the resort's iconic gondola lift.
The gondola would be replaced by a new eight-passenger, $7 million model to be built by Doppelmayr.
"We are thrilled to take this next step forward in fulfilling our vision for Lutsen Mountains' future," said Skinner. "As a family owned business, we've carefully developed and implemented a master plan to enhance visitor services and skier opportunity. The gondola purchase is one of two steps we are taking in 2015."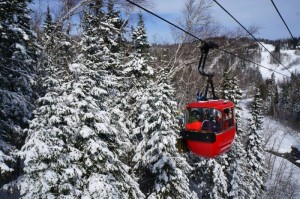 Skinner's announcement comes on the heels of his release of a $50 million expansion blueprint for Granite Peak in Wisconsin, which he also owns.
"The challenges for today's destination ski areas are to keep pace with skier preferences, make investments and remain financially viable," Skinner added. "We are extremely fortunate to have the support of local, family owned banks who are fully invested in vital community projects such as ours."
"The current gondola has been in operation since 1989," said Tom Rider, Skinner's brother-in-law. "From the moment it was installed it became an icon for the resort. The original gondola has served us well, however the new gondola will increase our rider capacity from 300 visitors per hour to 2,400 visitors per hour, ensuring travel to and from Moose Mountain without lines that will meet the needs of visitors to the area for generations to come."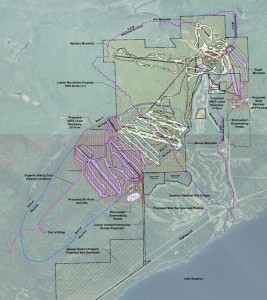 The new lift is just the beginning of Skinner's plans for the resort. He hopes to expand skiing and riding onto 400 adjacent acres within Superior National Forest, doubling the size of the 765 vertical-foot resort's skiable acreage and adding beginner and intermediate terrain along with parking and a skier services building, although no formal proposal has yet been submitted to National Forest officials.  The land under consideration is situated outside the Poplar River watershed and is designated for "Recreational Use in a Scenic Landscape" by the Forest Service.