Park City, UT – Four skiing stars will become the newest inductees to the Intermountain Ski Hall of Fame at a reception and ceremony to be held this week in Park City.
Olympic alpine skiing medalist and broadcast analyst Christin Cooper, Paralympic cross-country skiing medalist Steve Cook, Group Rossignol American president Ron Steele and the late chairlift engineer Jan Leonard, co-founder of the Cable Transportation Engineering Corporation and former president of what became Doppelmayer CTEC, will be inducted.
"We're thrilled to be recognizing Christin, Steve, Ron and Jan for their contributions to the skiing world," Alf Engen Executive Director Connie Nelson said. "They represent the very best of the Intermountain region, and their exemplary achievements have sounded across and shaped skiing the world over."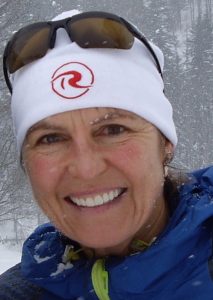 The Intermountain Ski Hall of Fame commemorates individuals who have recorded exemplary achievements in: skiing/snowboarding competition; innovation and development; and/or made significant contributions to the overall promotion of skiing/snowboarding in the Intermountain Region of Utah, Idaho, and Wyoming. The inductees were selected by a committee of 10 members from the University of Utah J. Willard Marriott Library Ski Archives, which reviews nominations submitted by the public in the spring. Voting takes place each April.
Cooper began her skiing career at age 10, when she joined the Sun Valley Ski Team in Idaho. By 16, she'd been named to the U.S. Ski Team, competing in five alpine World Cup disciplines for eight seasons, and winning five races in three disciplines. She competed in two Olympic Winter Games and two FIS World Championships, becoming the first American skier to win three medals in a single Worlds: a bronze and two silvers in 1982 – a feat that remains unmatched by any female U.S. skier. Cooper was inducted into the U.S. Ski and Snowboard Hall of Fame in 1984, the same year she retired from international racing at age 24. She went on to become the country's first female expert analyst for skiing, and she's spent the decades since on CBS and NBC as the near-uninterrupted voice of women's skiing.
Cook is the cornerstone of the U.S. Disabled Cross-Country Ski Team. After losing his right leg in a farming accident in 1988, he overcame his misfortune, winning seven Paralympic Winter Games medals – including a record four silvers at the 2002 games in Salt Lake City – seven Disabled World Championship Medals and the World Cup Overall through an 11-year span. He retired from racing in 2007, but pointed his skis toward the National Ability Center in Park City. There, he developed a Nordic program for disabled athletes, one that now helps develop future U.S. Team members. He also worked with the Park City Junior Nordic Ski Team and is head coach and junior program director of the Utah Nordic Alliance.
When it comes to equipment, there may be no one more knowledgeable than Steele. Starting as a technical representative for Group Rossignol North America in 1978, he rose through the ranks, becoming president in 2012, a position that oversees sales and distribution of Rossignol, Dynastar, Lange, Look and Kerma. Steele entered the world of skiing as a ski jumper, competing for the U.S. Olympic Team in 1982 in Japan, the World Championship Team in Sweden in 1974 and as a three-time All-American for the University of Utah from 1974-1978. He won the NCAA Individual Championship in 1977.
Leonard founded one of the most recognizable ski-industry companies in the world. A 1968 graduate of Penn State, he was building bridges when gondolas and chairlifts captured his imagination after his first visit to a ski area in 1970. Six years later, he co-founded the Cable Transportation and Engineering Corporation (CTEC), which became north America's leading lift manufacturer. By the 1990s, he'd successfully navigated industry mergers, and in 2002 was named president of Doppelmayr CTEC. He became a founding member and principal of Skytrac, another lift engineering and construction services firm, in 2008. He died in August 2015, after undergoing heart surgery.
The reception held at the Alf Engen Ski Museum at Utah Olympic Park in Park City begins at 6 p.m. Wednesday evening, with dinner to follow at 7 p.m. Tickets cost $100 per person or $1,250 per table of 10, a portion of which is tax deductible.