Park City, UT – The 2017 U.S. Alpine Ski Team has officially been announced and is headlined by Olympic medalists Bode Miller (Franconia, N.H.), Ted Ligety (Park City, Utah), Lindsey Vonn (Vail, Colo.), Mikaela Shiffrin (Eagle-Vail, Colo.), Julia Mancuso (Squaw Valley, Calif.) and Andrew Weibrecht (Lake Placid, N.Y.).
The season commenced with the U.S. Ski Team's annual Copper Mountain, Colo. training camp at the U.S. Ski Team's Speed Center. With a little help from Mother Nature in the form of a storm that served up six inches of snow on Thursday, the Speed Center is now open from top to bottom. When fully operational, it is the only full-length downhill training facility open anywhere in the world this time of year.
The Team kicked off the season to coincide with Copper Mountain's opening weekend, as Copper Mountain hosted the Putnam Investments NASTAR Pacesetting Trials, followed by an autograph signing in the afternoon that attracted hundreds of alpine ski racing fans eager to see stars like Mancuso and Steven Nyman (Sundance, Utah) and up-and-comers such as Keely Cashman (Strawberry, Calif.), Patricia Mangan (Derby, N.Y.) and Nina O'Brien (Edwards, Colo.)—who will all be starting in their first-ever World Cup in Killington, Vt. this weekend. The athletes will finish the season with a women's Audi FIS Ski World Cup giant slalom and slalom at Squaw Valley in March, just prior to the 2017 Audi FIS World Cup Finals at Aspen Snowmass in Colorado.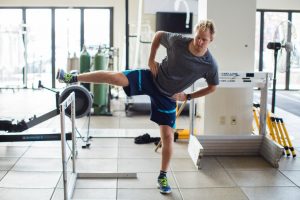 Vonn suffered a badly broken arm in a training crash on Nov. 11 at the U.S. Ski Team Speed Center at Copper Mountain. There was no immediate determination as to how long she would be out of action. The team is coming off a 2016 season that saw Miller, Mancuso, Vonn, Shiffrin and Ligety each sitting on the sidelines for portions of time. Despite her injury last season, Vonn secured her eighth downhill title, surpassed Ingemar Stenmark's previous World Cup title record with 20 and broke Annemarie Moser-Proell's previous downhill victory record of 36, with a total of 38 career downhill victories.
Though Shiffrin sat on the sidelines for a portion of the 2016 season, she won all five of the slalom races she competed in, and did it by a combined time of 10.56 seconds—a 2.11-second average margin of victory. After hip surgery in 2016, Mancuso has been forging a strong path to recovery and was on snow with the team in New Zealand and Copper Mountain with a return to competition date still TBD.
Miller has appeared at on-snow training camps in both Portillo, Chile and Copper Mountain with the team, though his return to competition date is still TBD.
Steven Nyman (Sundance, Utah) comes off of a season in which he did something no American Downhiller had done before: podiuming four times in a row in the PyeongChang Olympic test event in Jeongseon, Chamonix, Kvitfjell and St. Moritz. Nyman and teammate Travis Ganong (Squaw Valley, Calif.) have their eyes set on the downhill title. No male American Downhiller has achieved this feat before. Though Weibrecht has two Olympic medals to his name, he had yet to taste the World Cup podium until the 2016 season, grabbing his first Audi FIS Ski World Cup podiums at Birds of Prey and Kitzbuehel.
2016-17 U.S. ALPINE SKI TEAM
Name (hometown; home club) (skis, boots, bindings, poles, helmet, goggles, glasses, protection) birthdate
* denotes Olympian
Men's A Team
David Chodounksy (Crested Butte, CO; Crested Butte Ski Team) (Nordica, Nordica, Marker, Swix, Briko, Briko, Briko, Slytech) 6/25/1984 *
Travis Ganong (Squaw Valley, CA; Squaw Valley Ski Team) (Atomic, Atomic, Atomic, Leki, Giro, Giro, Giro, Leki/Ortema) 7/14/1988 *
Tim Jitloff (Reno, NV; Park City Ski Team) (Lange, Leki, Briko, Briko, Briko, Leki) 1/11/1985 *
Ted Ligety (Park City, UT; Park City Ski Team) (Head, Head, Head, Leki, Shred, Shred, Shred, Slytech) 8/31/1984 *
Bode Miller (Franconia, NH; Carrabassett Valley Academy) (Leki, Dainese, Dainese, Dainese) 10/12/1977*
Steven Nyman (Sundance, UT; Park City Ski Team) (Fischer, Fischer, Fischer, Komperdell, POC, POC, POC, Ortema) 2/12/1982 *
Andrew Weibrecht (Lake Placid, NY; New York Ski Education Foundation) (Head, Head, Head, Komperdell, Giro, Giro, Giro, Slytech/Ortema) 2/10/1986 *
Women's A Team
Stacey Cook (Mammoth Lakes, CA; Mammoth Mountain Ski Team) (Stoeckli, Marker/Volkl, Atomic, Komperdell, Dainese, Dainese) 7/3/1984 *
Julia Mancuso (Squaw Valley, CA; Squaw Valley Ski Team) (Stoeckli, Lange, Swix, POC, POC, POC) 3/9/1984 *
Alice McKennis (New Castle, CO; Rowmark Academy) (Head, Head, Head, Leki, Briko, Briko, Leki) 8/19/1989 *
Laurenne Ross (Bend, OR; Mt. Bachelor Ski Education Foundation) (Volkl, Lange, Marker, Leki, Briko, Briko, Eagle Eyes, Leki, Ortema) 8/17/1988 *
Mikaela Shiffrin (Eagle-Vail, CO; Ski & Snowboard Club Vail/Burke Mountain Academy) (Atomic, Atomic, Atomic, Leki, Atomic, Oakley, Oakley, Leki) 3/13/95 *
Leanne Smith (North Conway, NH; Mt. Washington Valley Ski Team) (Rossignol, Lange, Rossignol, Swix, POC, POC, POC, Reusch) 5/28/1987 *
Resi Stiegler (Jackson, WY; Jackson Hole Ski & Snowboard Club) (Rossignol, Lange, Rossignol, Leki, Shred, Shred, Shred, Slytech) 11/14/1985 *
Lindsey Vonn (Vail, CO; Buck Hill Ski Racing Club/Ski & Snowboard Club Vail) (Head, Head, Head, Leki, Briko, Oakley, Oakley, Leki) 10/18/1984 *
Men's B Team
Michael Ankeny (Deephaven, MN; Buck Hill Ski Racing Club/Dartmouth College) (Nordica, Nordica, Marker, Leki, Briko, Briko, Leki/Ortema) 1/17/1991
Bryce Bennett (Olympic Valley, CA; Squaw Valley Ski Team) (Fischer, Fischer, Fischer, Leki, POC, POC, POC, Leki/POC) 7/14/1992
Thomas Biesemeyer (Keene, NY; New York Ski Education Foundation) (Atomic, Atomic, Atomic, Swix, Uvex, Uvex, Ortema/Slytech) 1/30/1989
Ryan Cochran-Siegle (Starksboro, VT; Cochran's Ski Club/Mt. Mansfield Ski and Snowboard Club) (Rossignol, Rossignol, Rossignol, Komperdell, Shred, Shred, Shred, Slytech) 3/27/1992
Tommy Ford (Bend, OR; Mt. Bachelor Ski Education Foundation) (Head, Head, Head, Swix, Shred, Shred, Shred, Slytech) 3/20/1989 *
Jared Goldberg (Holladay, UT; Snowbird Sports Education Foundation) (Head, Head, Head, Leki, POC, POC, POC, Leki/Dainese) 6/15/1991 *
Nolan Kasper (Warren, VT; Burke Mountain Academy) (Volkl, Lange, Marker, Swix, Briko, Briko, Ortema) 3/27/1989 *
Wiley Maple (Aspen, CO; Aspen Valley Ski & Snowboard Club) (Atomic, Atomic, Atomic, Komperdell, Briko, Oakley) 5/25/1990
Women's B Team
Breezy Johnson (Victor, ID; Rowmark Ski Academy) (Atomic, Atomic, Atomic, Leki, Briko, Briko, Slytech) 1/19/1996
Lila Lapanja (Incline Village, NV; Sugar Bowl Academy/Diamond Peak) (Fischer, Fischer, Fischer, Leki, POC, POC, Leki) 12/3/1994
Anna Marno (Steamboat Springs, CO; Steamboat Springs Winter Sports Club) (Stoeckli, Stoeckli, Marker, Swix, Uvex, Uvex) 11/23/1992
Jacqueline Wiles (Aurora, OR; White Pass Ski Club) (Rossignol, Lange, Look/Rossignol, Swix, Dainese, Dainese) 7/13/1992 *
Men's C Team
Erik Arvidsson (Woodside, CA; Squaw Valley Ski Team) (Head, Head, Head, Leki, POC, POC, POC, POC) 9/3/1996
Drew Duffy (Warren, VT; Green Mountain Valley School) (Nordica, Nordica, Marker, Leki, Shred, Shred, Slytech) 6/1/1995
Mark Engel (Truckee, CA; Sugar Bowl Academy) (Atomic, Atomic, Atomic, Leki, Shred, Shred, Shred, Slytech) 10/1/1991
AJ Ginnis (Vouliagmeni, Greece; Green Mountain Valley School/Dartmouth College) (Fischer, Fischer, Fischer, Leki, Shred, Shred, Shred, Slytech) 11/17/1994
Nicholas Krause (Northboro, MA; Stratton Mountain School) (Head, Head, Head, Leki, Uvex, Uvex, Leki/Ortema) 5/12/1993
Sam Morse (Carrabassett Valley, ME; Carrabassett Valley Academy) (Fischer, Fischer, Fischer, Swix, Uvex, Uvex, Uvex, Ortema) 5/27/1996
Brennan Rubie (Salt Lake City, UT; Snowbird Sports Education Foundation) (Nordica, Nordica, Marker, Shred, Shred, Shred, Slytech) 5/8/1991
Kipling Weisel (San Francisco, CA; Sun Valley Ski Education Foundation) (Stoeckli, Rossignol, Marker, Swix, POC, POC, POC, Slytech/Ortema) 3/26/1995
Women's C Team
Cecily Decker (Saranac Lake, NY; New York Ski Education Foundation) (Stoekli, Lange, Salomon, Briko, Briko) 5/16/1998
Patricia Mangan (Derby, NY; HoliMont Race Team) (Rossignol, Rossignol, Rossignol, Leki, Briko, Briko, Leki, Ortema) 3/7/1997
Alice Merryweather (Hingham, MA; Stratton Mountain School) (Rossignol, Rossignol, Look/Rossignol, Leki, POC, POC) 10/5/1996
Galena Wardle (Aspen, CO; Aspen Valley Ski Club) (Volkl, Lange, Marker, Leki, POC, POC) 4/28/1998
Men's Development Team
Patrick Kenney (Hingham, MA; Burke Mountain Academy) (Nordica, Nordica, Marker, Leki, POC, POC, POC, Ortema) 2/13/1997
River Radamus (Edwards, CO; Ski & Snowboard Club Vail) (Rossignol, Rossignol, Swix, POC, POC) 2/12/1998
George Steffey (Lyme, NH; Stratton Mountain School) (Rossignol, Rossignol, Look/Rossignol, Leki, POC, POC, Leki) 8/8/1997
Florian Szwebel (Winter Park, CO; Ski & Snowboard Club Vail) (Stoeckli, Lange, Atomic, Leki, Shred, Slytech, Leki) 9/4/1996
Women's Development Team
Keely Cashman (Strawberry, CA; Squaw Valley Ski Team) (Rossignol, Rossignol, Rossignol, Leki, POC, Slytech) 4/4/1999
Nina O'Brien (Edwards, CO; Burke Mountain Academy) (Rossignol, Rossignol, Rossignol, Leki, POC, POC, Slytech, Leki, POC) 11/29/1997
Nellie-Rose Talbot (Vail, CO; Ski & Snowboard Club Vail) (Head, Head, Head, Leki, Shred, Slytech) 8/24/1999
National University Team
Griffin Brown (North Fayston, VT; University of Vermont) 2/8/1995
Garret Driller (Tahoe City, CA; Montana State University) 8/24/1996
Alex Leever (Vail, CO; University of Denver) 7/6/1995
Brian McLaughlin (Topsfield, MA; Dartmouth College) 6/24/1993
2017 ALPINE STAFF
Alpine Director: Patrick Riml
Alpine Press Officer: Megan Harrod
Alpine Medical Coordinator: Chris Antinori
MEN
Head Coach: Sasha Rearick
Team Manager: Kate Avrin
Men's World Cup Speed
Head Coach: Alex Hoedlmoser
Assistant Coach: Pete Anderson
Assistant Coach: Scott Veenis
Assistant Coach: Chris Beckmann
Strength and Conditioning Coach: Anton Beretzki
Ski Service: Sylvain Munsch
Fischer Ski Service: Leo Mussi
Atomic Ski Service: Lukas Rottinger
Head Ski Service: Guntram Mathis
Ski Service Bode Miller: Chris Krause
Athletic Trainer: Tiitu Romar
Men's World Cup Technical
Head Coach: Forest Carey
Assistant Coach: Ian Garner
Assistant Coach: Parker Gray
Strength and Conditioning Coach: Joshua Applegate
Head Ski Service Ted Ligety: Alex Martin
Ski Service: Primoz Finzgar
Ski Service: Danijel Andesilic
Men's World Cup Slalom
Head Coach: Ian Lochhead
Ski Service: John Mulligan
Physiotherapist: Sarah Gillespie
Men's Europa Cup
Head Coach: Bernd Brunner
Assistant Coach: Chad Wolk
Strength and Conditioning Coach: Michael Bingaman
Ski Service: Giorgio Gay
Ski Service: Bruno Grandi
Athletic Trainer: Chris Toone
Men's Development
Team Manager: Chelsea Steinbach
Head Coach: Justin Johnson
Assistant Coach: Graham Flinn
National University Team
Head Coach: Peter Lange
Ski Service: Jeff Wagner
WOMEN
Head Coach: Paul Kristofic
Team Manager: Chelsea Steinbach
Head Strength and Conditioning Coach: Eirik Hole
Women's World Cup Speed
World Cup Speed Head Coach: Alberto Senigagliesi
Assistant Coach: Chris Knight
Assistant Coach: James Pollock
Ski Service: Ales Sopotnik
Ski Service: Mattia Giongo
Ski Service: Aaron Speden
Head Ski Service Lindsey Vonn: Heinz Haemmerle
Stoeckli Service Julia Mancuso and Stacey Cook: Primoz Gregoric
Athletic Trainer: Micum McIntire
Women's World Cup Technical
Mikaela Shiffrin
Head Coach: Mike Day
Assistant Coach/Strength and Conditioning Coach: Jeff Lackie
Atomic Ski Service: Kim Erlandsson
Physical Therapist: Lyndsay Young
Lila Lapanja and Resi Stiegler
Head Coach: Magnus Andersson
Assistant Coach: Karin Harjo
Ski Service: Vittorio Boggian
Women's Europa Cup and Development
Head Coach: Thomas Erhard
Assistant Coach: Kris Shampeny
Ski Service: Andrea Adorno