Thompsonville, MI – A 10-year-old girl has died following a New Year's Day ski accident at Crystal Mountain ski area in Michigan.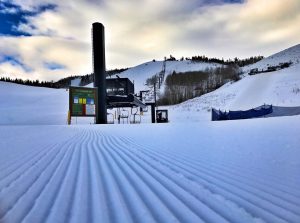 Delaney O'Connell, who was visiting the resort from LaGrange, Ill. with her family, lost control and struck a tree while participating in a group lesson on an intermediate trail at around 2 p.m. Sunday afternoon. She was reportedly wearing a helmet.
The girl died on Monday in a Grand Rapids children's hospital from injuries sustained in the crash. Purple bows have sprung up on trees throughout the west side of LaGrange in her memory.