White Pass, WA – A Bellingham, Wash. man died last week in an avalanche in the sidecountry of White Pass ski area, south of Mt. Rainier.
Adam Roberts, 31, was found by members of White Pass Ski Patrol on Tuesday, buried under five to six feet of snow. Two feet of snow had fallen in the area a day earlier.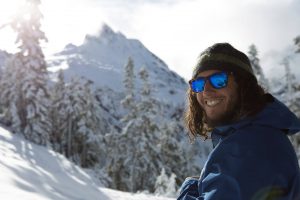 Roberts had been skiing with a friend when they decided to return to the area for one last run at around 6 p.m. They separated, and Roberts apparently triggered the avalanche that led to his demise.
Roberts, who grew up in the town of Randle near the ski area, was attending Fairhaven College at Western Washington University (WWU). Fellow WWU students created a YouTube documentary of Roberts' unique lifestyle skiing and living out of a customized cottage fitted to the bed of his Toyota Tacoma.