Oslo, Norway – Norwegian ski racing powerhouse Aksel Lund Svindal is out for the remainder of the World Cup season — and the World Championships — following knee surgery.
Like American Ted Ligety, Svindal has opted for surgery to relieve nagging physical complaints. In Svindal's case, it's his knee.
"Here we go again," Svindal posted to Instagram from his hospital bed. "Ever since the Val Gardena downhill I've had a strange feeling in my knee. Something didn't seem right. We did MRI scans and manual checkups, but couldn't really determine 100% if something was wrong or not."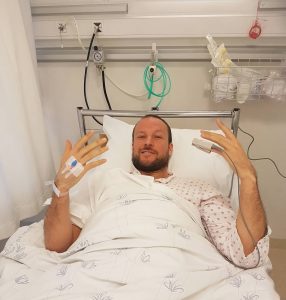 Svindal, 34, is the 2010 Olympic super G gold medalist and a five-time world champion. Last week's races in Wengen, Switzerland forced his decision to go under the knife of Norwegian national team doctor Marc Strauss.
"After trying the training runs in Wengen I made up my mind. Something's not right…,and we needed to figure out what. Together with the medical team I took the decision to do another surgery. What they found was a meniscus that was no longer attached to the bone. That's no good in a downhill course… Meniscus not attached means no function, and no function means every landing on a jump and every hit to the knee is painful."
Svindal faces a six-month course of post-surgical rehabilitation that will keep him off skis for the rest of this winter, but like Ligety he's confident that he'll be back in action in time for the Olympics next winter, just as he returned from a torn ACL sustained in a crash in the Kitzbuehel downhill last winter.
"But," Svindal concluded, "if it can be better next year, it's more than worth it."