Salt Lake City, UT – Professional snowboarder Jeremy Jones has sustained serious injuries in an accident in the Utah backcountry, a GoFundMe page has revealed.
But just to be clear, there are two well-known professional snowboarders named Jeremy Jones. This isn't big mountain snowboarder Jeremy Jones from Truckee, Calif., founder of Jones Snowboards and Protect Our Winters (POW). Rather, this is Salt Lake City's Jeremy Jones, who rides for Nitro and is a legend for his contributions to the genre of urban snowboarding.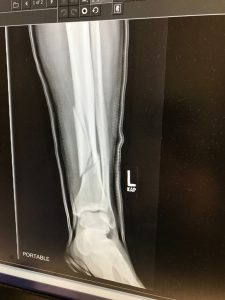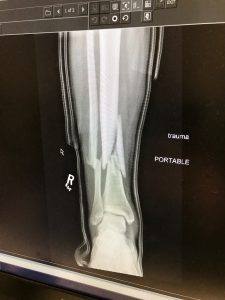 Jones, 41, was airlifted to an area hospital for multiple fractures in both legs. X-ray images posted at GoFundMe.com indicate that Jones sustained a fractured left tibia and fibula, and a fractured right tibia. Both tibia fractures appear to be comminuted, and subsequent x-rays reveal that Jones underwent open reduction, internal fixation surgeries on both legs.
While details of the Jan. 11 accident have not yet been disclosed, it's likely not coincidental that an avalanche was reported that day near Smith and Morehouse Reservoir in the western Uinta Mountains, about an hour's drive east of Salt Lake City. An investigation into that slide by the Utah Avalanche Center (UAC) confirms that the avalanche struck a group of 11 snowboarders who had rented a private snowcat for a day of backcountry riding. Of the two boarders caught by the slide, one "suffered tibia and fibula fractures from hitting trees on the way down the slope," matching the injuries sustained by Jones. The UAC added that "a medical helicopter was then dispatched and the injured rider was airlifted to the hospital."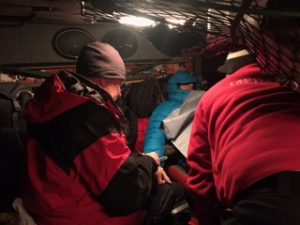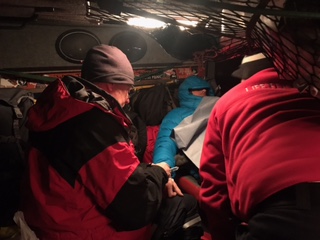 But even that was not without complications. According to the UAC, "The crew helped the injured rider down the mountain and into the snowcat, which immediately took off towards the trailhead. Around 5 p.m., the snowcat was approximately 2.3 miles from the trailhead when it suddenly broke down. They had no cellphone service and could not get the snowcat working properly, so two members of the group ran 2.3 miles back to the Smith (and) Morehouse trailhead, got in their trucks, and drove to Kamas," 19 miles away, "where they notified Search & Rescue."
The other unidentified snowboarder carried by the Jan. 11 avalanche near Smith and Morehouse Reservoir was quickly recovered from a complete burial, the UAC report states, even though he had turned off his avalanche beacon earlier in the day because of low batteries. He was not injured.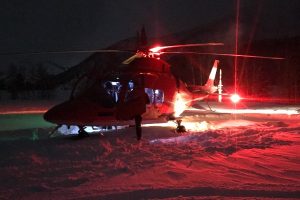 "Jeremy suffered multiple broken bones in both of his legs and had to be life flighted to the nearest hospital to undergo emergency surgery," the GoFundMe page confirms.  "Usually helicopter rides and snowboarding mean good things. This particular ride was good in that it got Jeremy the medical attention he needed quickly but the heli ride and the injury have also brought enormous unexpected and unplanned expenses."
Video: Craig Gordon of the Utah Avalanche Center visits the site of the  snowboarder-triggered avalanche that occurred on Jan 11, 2017 near Smith and Morehouse Reservoir in the western Uinta Mountains.