Chewelah, WA – A man is dead after suffocating in a tree well while skiing at 49 Degrees North in northeastern Washington State, north of Spokane.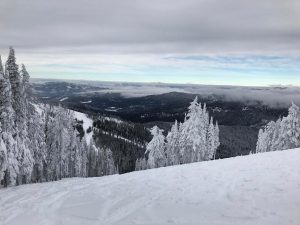 The Stevens County Sheriff has confirmed the death, which occurred at the resort on Monday.
The victim was recovered by the resort's ski patrol, and an investigation is still ongoing. The victim has not yet been identified.
Tree wells are an area of loose, unconsolidated snow formed by the boughs of evergreen trees. Often, a victim's efforts to extricate himself or herself from a tree well only compounds the problem. Monday's incident marks the first known tree well death in North America this season.