Seattle, WA – Crystal Mountain, Stevens Pass Mountain Resort and The Summit at Snoqualmie have partnered on a new season pass alliance for the 2017-2018 ski and snowboard season.  Skiers and riders will have the option to add a Cascadia Pass to a qualifying season pass from one of these resorts.  The Cascadia Pass gives season pass holders three unrestricted days at each of the other partner resorts for a $199 premium, if purchased by May 31.
Skiers and snowboarders must purchase a qualifying, unrestricted season pass to one of the resorts and then the Cascade Pass can be added, providing an additional six days of skiing or riding next winter.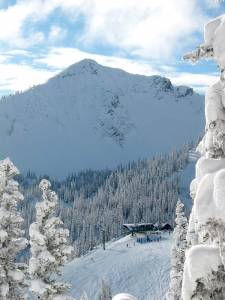 "We're excited to be partnering with Stevens Pass and The Summit at Snoqualmie next winter," said John Kircher, General Manager at Crystal Mountain.  "The new Cascadia Pass is a great incentive to explore other ski resorts in our area which all provide something different for our local skiers or snowboarders."
The partnership is aimed at giving skiers and snowboarders living along the Puget Sound more reason to stay local and explore the three big ski resorts in the Cascades, all located within two hours or less of Seattle.
"We are thrilled to offer a season pass add-on that creates tremendous value for skiers and riders in the Puget Sound area," said Bill Bourton, General Manager at Stevens Pass. "With the Cascadia Pass, our Premium Season Pass holders can shred our partner resorts for as little $33 a day."
Season passes at the three resorts will be going on sale later this month.