Denver, CO – The M.A.X. Pass keeps growing. New for the 2017-2018 ski and snowboard season, The M.A.X. Pass now includes access to 44 resorts in North America on a single multi-mountain pass by adding six new ski resorts next winter: Windham, Belleayre, Gore and Whiteface Mountains in New York, Lutsen in Minnesota and Granite Peak in Wisconsin. Now available for $629, this lowest rate is only offered through May 1.
The "Multi-Alpine Experience" Pass is the largest multi-mountain pass available for skiers and riders in North America and includes five days at each of the 44 participating resorts with no blackout dates, providing the flexibility to ski where they want and when they want. From day trips and ski weekends close to home, to vacations at destination resorts like Steamboat, Big Sky, Copper Mountain, Winter Park and more, the M.A.X. Pass gives winter sports enthusiasts the ability to travel and plan vacations to mountains they've never experienced before.
"Now with 44 mountains on its roster, the M.A.X. Pass has added 20 resorts since its inception two years ago and we're continuing to raise the bar and provide M.A.X. Passholders with unparalleled value, access and flexibility to ski throughout the season both close to home and at destination resorts across North America," said Tom Marano, CEO of Intrawest. "The addition of the six new mountain resorts in upstate New York, Minnesota and Wisconsin offers our passholders more benefits and versatility to premier ski and snowboard experiences across North America and at the current rate of $629 it's a tremendous value."
Participating resorts by region include: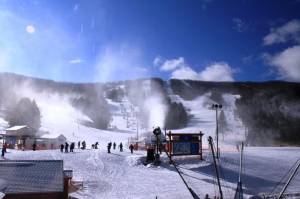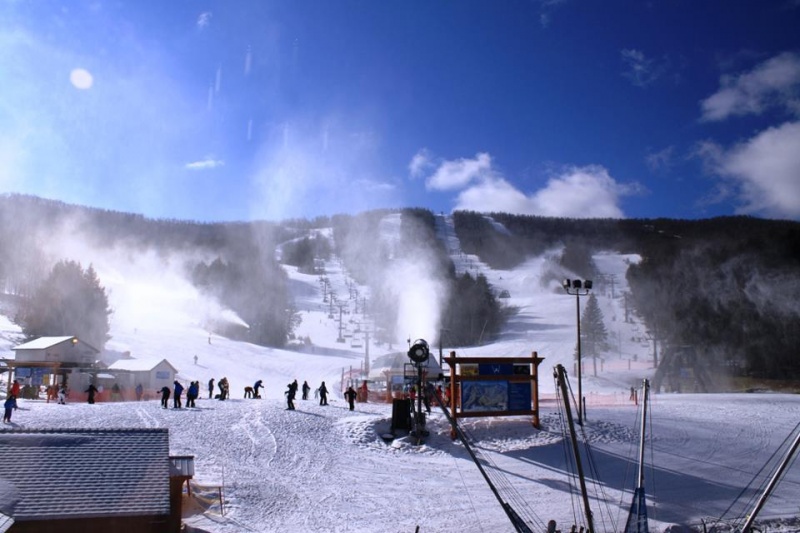 Northeast/East
Belleayre, New York
Blue Mountain, Ontario
Gore, New York
Killington, Vermont
Loon Mountain, New Hampshire
Mont Tremblant, Québec
Mont-Sainte-Anne, Québec
Mount Sunapee, New Hampshire
Mountain Creek, New Jersey
Okemo, Vermont
Pico Mountain, Vermont
Snowshoe, West Virginia
Stoneham, Québec
Stratton, Vermont
Sugarloaf, Maine
Sunday River, Maine
Wachusett, Massachusetts
Whiteface, New York
Windham, New York
Rockies
Big Sky, Montana
Brighton, Utah
Copper Mountain, Colorado
Crested Butte, Colorado
Eldora, Colorado
Fernie, British Columbia
Kicking Horse, British Columbia
Kimberley, British Columbia
Nakiska, Alberta
Solitude, Utah
Steamboat, Colorado
Winter Park, Colorado
Midwest
Boyne Highlands, Michigan
Boyne Mountain, Michigan
Buck Hill, Minnesota
Granite Peak, Wisconsin
Lutsen, Minnesota
West
Alyeska, Alaska
Boreal Mountain, California
Cypress Mountain, British Columbia
Crystal Mountain, Washington
Lee Canyon, Nevada
Mountain High, California
Mt. Bachelor, Oregon
The Summit at Snoqualmie, Washington
The M.A.X. Pass is on sale now at theMAXpass.com. Skiers and snowboarders can put down $49 now to lock in the lowest prices of the season of $629 for an adult pass, $429 for teens (ages 13–17), $329 for kids (ages 6-12), and $29 for children (5 and under) and pay off the balance in mid-September 2017. Prices are good through May 1.
Skiers who have purchased a qualifying season pass at their favorite participating resort are eligible to purchase the M.A.X. Pass Add-on for $329 for adults, $279 for teens (ages 13–17), $229 for kids (ages 6-12), and $29 for children (5 and under). The M.A.X. Pass Add-on provides five days of skiing or riding at each participating resort on the M.A.X. Pass, except those accessible with the qualifying season pass.