Denver, CO – The six-month summer season for 290 mountain properties in seven western U.S. states that participate in the DestiMetrics survey officially ended on Oct. 31. As of that date, the month of October wrapped up with a 4.2 percent dip in occupancy and a 4.3 percent gain in the Average Daily Rate (ADR) to finish with essentially flat revenue for the month—down 0. 1 percent when rounded compared to October 2017.
The summer season results from 20 ski destination communities, representing approximately 30,000 rooms across Colorado, Utah, California, Nevada, Wyoming, Montana, and Idaho were released on Tuesday. The full summer season from May through October set its sixth consecutive records for occupancy and ADR, while revenue set a seventh consecutive record despite some ups and downs in individual months. Compared to the summer of 2017, occupancy was up 2.3 percent and ADR was up 2.5 percent to deliver a 4.8 percent boost in revenues.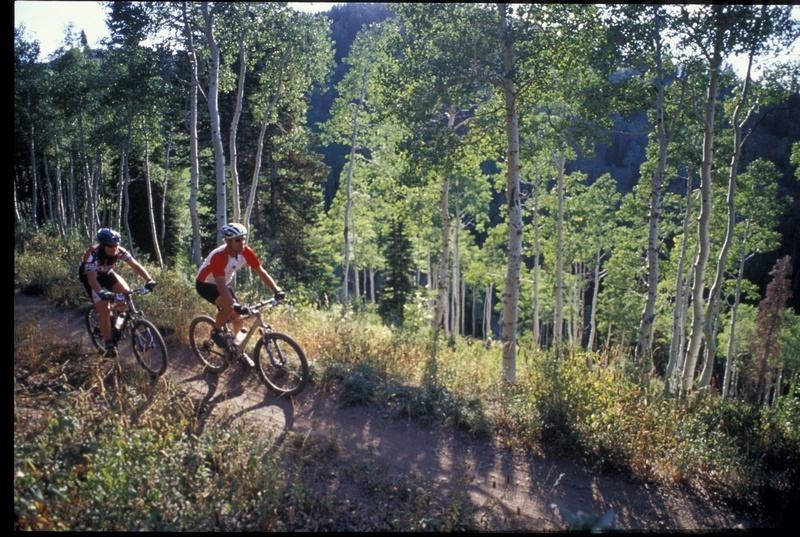 "Despite a rough wildfire season around the western U.S. and Canada that created smoky conditions over wide areas, the majority of our participating lodging properties reported minimal impact on their business," said Tom Foley, senior vice president for the Business Intelligence division of Inntopia. "One of the most interesting findings from our data this summer was that summer occupancy is now getting very close to parity with winter. Aggregated summer occupancy for this summer reached 97 percent of actual occupancy last winter even though rates still lag appreciably behind winter pricing."
Looking forward: Winter 2018-19
DestiMetrics now turns its full focus on the upcoming winter. In what is being described as a "snow hangover," bookings for the early part of the season are continuing the cooling trend that was first detected last month.  In a year-over-year comparison to last winter, bookings made in October for arrivals in November declined 5.6 percent and December arrival bookings were down 3.9 percent as of Oct. 31 and may reflect caution based on marginal conditions last year in the early part of the season. However, bookings made in October for arrivals in January are up 18 percent, 11 percent for February, and 37.4 percent for March. The aggregated results are showing that occupancy for the full winter season is up 2.1 percent compared to the same time last year with ADR down a scant 0.5 percent for a modest 1.5 percent uptick in revenue for the season. Decreases in both occupancy and revenue are being seen in December and April.
"This data was collected through Oct. 31 and before significant snowfall fell at many mountain locations in early November and any impact from that will hopefully be more apparent in next month's report," explained Foley. "That said, Christmas falling on a Tuesday this year has created some awkward timing for school breaks and is contributing significantly to the challenge for December bookings. And, as rates have been increasing steadily for the past few years, we are also starting to see some pushback as rates approach consumer's tolerance level," he added.
While snowfall plays a crucial role in the success of the season, a strong economy is also vital so DestiMetrics tracks and assesses market indicators to assist properties in adapting to changing circumstances.  Employment and job creation recovered in October from a somewhat sluggish September with 250,000 new jobs compared to an adjusted figure of 118,000 in September. Job growth was bolstered by strong pre-holiday hiring that reflects retailer confidence in market conditions. The Unemployment Rate remained at a 48-year low of 3.7 percent while wages were up 3.2 percent—their largest increase since 2009.
Despite the strong jobs and wages report, financial markets were on a roller coaster ride in October with dramatic swings in the Dow Jones Industrial Average (DJIA) which plunged 5.3 percent by the end of the month. Although there were only 10 days of declines, Oct. 10 and 11 posted losses too deep for the market to recover by the end of the month. However, as of Oct. 31, the Index was still 845 points above where it closed on May 1.
Consumers were focused on jobs and wages, leading to the fourth increase in the Consumer Confidence Index (CCI) in the past six months. It gained 2.6 percent over September and reached its highest level since September 2000.
"Consumers are feeling very good about both current conditions and expectations for the months ahead," noted Foley. "That high level of confidence is essential if lodging properties are to continue with their current rate levels."
The Briefing also reported that although economic indicators are positive, financial markets are starting to show a few cracks in response to domestic and international concerns about regulations, inflation, interest rates, and escalating trade wars.
 "For most of the past decade, record summers have led to consecutively stronger winter seasons, but the pattern shifted slightly last year with inconsistent snow quality in much of the West, which seems to have at least temporarily halted the upward trends in winter occupancy," Foley cautioned. "Even though we are coming off another record-setting summer, early bookings for winter are not quite as strong as in recent years.  The 'snow hangover,' timing of Christmas school breaks, and potentially some rate resistance may all be playing a role as we keep close tabs on weather and the economy in the coming weeks and months," Foley concluded.