Revelstoke (BC), Canada – The sketchy snowpack in much of western North America has spawned a series of avalanches in recent days, resulting in two deaths.
Ronald Greg Sheardown, 45, a Canadian living in Dubai, was killed on Friday afternoon when a slide struck a party heli-skiing with Canadian Mountain Holidays (CMH) in the Selkirk Mountains southeast of Revelstoke, British Columbia, Canada. Sheardown was pronounced dead on arrival at Queen Victoria Hospital in Revelstoke.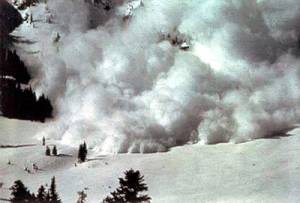 The group was skiing on the "Selkirk" run located in the Holyk Creek drainage, where snowstorms had recently dropped up to half a meter of snow. The avalanche was categorized as a class 2.5. The fracture line of the avalanche occurred at an elevation of approximately 1850 meters on a slope with a southeast aspect. The avalanche path was approximately 75 meters wide and ran for a distance of about 250 meters.
Four skiers were buried, three of which only partially and Sheardown completely buried. The three were pulled free uninjured, with Sheardown being eventually located unresponsive via his avalanche transceiver.
CMH crews attended the location with physicians to provide emergency medical care, however their efforts were unsuccessful in reviving the man.  The reminder of the group was flown off the mountain by CMH, without further incident.
The Revelstoke RCMP and BC Coroners Service are continuing their investigation into the man's death, the first to strike CMH in that area in 38 years of operation.
A pair of avalanches at Kicking Horse Mountain Resort, also on Friday, caused a scare but no injuries were reported. One occurred in-bounds in Fuez Bowl, resulting in one partial burial, and the other just outside the resort's boundary in an area known as Rudie's Bowl.
A day earlier a Whistler ski patroller was swept up in an avalanche north of Pemberton, British Columbia. Duncan MacKenzie, 30, died of injuries sustained in the 3 p.m. slide after being trapped in the mountains for most of the night, police say, after weather and nightfall delayed helicopter rescue operations.
MacKenzie was one of four adults skiing in the backcountry when the avalanche occurred. The second skier to descend on their last run of the day in the remote Caspar Creek area, he was swept an estimated 1,800 meters down the mountain before he was found by his companions severely injured and unconscious. One skier stayed with him to administer CPR while the other two went to seek help. He was pronounced dead at the scene by ground rescuers.
"The area where this occurred had a high avalanche warning in effect and we urge even the most experienced backcountry enthusiasts to stay out of these types of areas when such warnings are in place. It is not worth your life," said Sgt.Peter Thiessen, Senior Media Relations Officer with EDIV and the Lower Mainland District Regional Police Service.
Two more skiers triggered a separate slide east of Pemberton on Monday in the Steep Creek area near Joffre Lake.  Police say one of the skiers suffered head and leg injuries in the avalanche. Further north, a recreational ski touring party was involved in an avalanche Monday afternoon near Gold Bridge.
In Montana, 44-year-old David Lee Gaillard of Bozeman was killed in an avalanche around 2 p.m. on Saturday while cross country skiing with his wife in the Hayden Creek area south of Cooke City. The same day a snowmobiler died in a separate slide in the Fisher Creek drainage north of Cooke City.
In Colorado, a pair of skiers today triggered a large avalanche in Colorado on Berthoud Pass near Winter Park in the Second Creek drainage, reports the Colorado Avalanche Information Center (CIAC). One unnamed Fraser Valley telemark skier was partially buried and sustained fractured ribs in the 300 foot wide, 400 vertical foot slide that started at a three-foot crown and ran for 400 vertical feet. CIAC forecasters blame wind loading for the avalanche.