Planegg, Germany – Kathrin Hoelzl, the German World Champion in giant slalom in 2009, has retired from ski racing.
Hoelzl, 29, cited continuing health problems with persistent back pain since December 2010 in announcing her decision to withdraw from the World Cup circuit.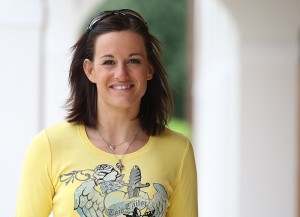 "I spent the last two years really trying everything to get back into ski racing, but I have to admit that it is not going to work out," Hoelzl told reporters. "The back pain occurs as before, and it's not possible to participate in competitive sports at the highest level. I have therefore decided to end my career as an active skier. This decision was difficult because skiing is both passion and fulfillment for me. "
Born in Berchtesgaden, Bavaria, Hoelzl made her World Cup debut in December 2001 in Val d'Isère, France. Following her world championship in February 2009, she scored her first World Cup victory in a giant slalom at Aspen, Colo., in November, followed by another win in December at Lienz. She made two additional podiums and won the World Cup giant slalom title for the 2010 season. Her best Olympic result was sixth, achieved at the 2010 Games in Vancouver.
"With Kathrin Hoelzl we lose not only a great skier, but also an important team member," said Wolfgang Maier, Director of Sport Alpine for the German Ski Team (DSV). "Katy's goal-oriented and focused approach to the sport fulfills a role model within the team."