Lake Louise (AB), Canada – Canada's Lake Louise opened for skiing and riding today to the delight of many anxious sliders, the first resort in Western Canada to do so thus far this season.
In their press release announcing today's opening, officials with the local resort chamber erroneously claimed that Lake Louise was the first resort to open this season in the country. That title actually went to Quebec's Mont-Saint-Sauveur on November 8, although that resort was subsequently forced to close temporarily and will reopen tomorrow.
Mother Nature returned with a vengeance to western Alberta this week, bringing colder temperatures and fresh snowfall to Lake Louise. To celebrate, The Riders Aid Season Opener Party will kick off the season at 9 p.m. on Friday in Lake Louise's Sitzmark Lounge.  Presented by Unlimited Snow and Skate Shop, the event will raise money for the Riders Aid Charity which provides clean drinking water in Africa. Tickets are available in advance and may be purchased at the resort.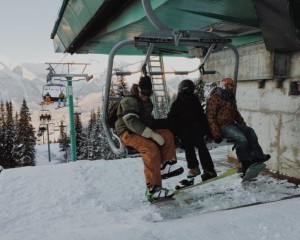 Lake Louise will continue to host the annual FIS Winterstart Alpine World Cup in late November and early December, as the fastest skiers in the world compete for season opening titles in Downhill and Super G.
Visitors can expect improved grooming and snowmaking at Lake Louise this winter, as well as a new executive chef offering a wider variety of healthy food options and enhanced food and beverage choices. Located at 6,700 feet (2,042 m), the refreshed mid-mountain Whitehorn Lodge Restaurant will open with an updated alpine-themed menu coupled with some of the most spectacular views at the resort.
Also happening today, nearby Sunshine Village is hosting their annual sneak-a-peek "Ski Before We Open" promotion for a few lucky fans and followers in advance of that resort's official opening tomorrow. Mt Norquay, the third of the Banff area ski and snowboard resorts, is tentatively scheduled to open in late November.