Clarkston, MI – A 51-year-old Michigan woman has died of injuries sustained in a skiing accident on Friday.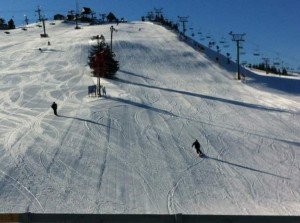 The as yet unidentified Shelby Township woman was skiing at Pine Knob ski area in Clarkston on Friday evening when she reported that she lost control, struck a tree and wound up tangled in a retaining fence. She was transported to McLaren Oakland hospital complaining of chest pains, where she later died of her injuries.
Authorities with the Oakland County sheriff's department are investigating.