Hakuba, Japan – Searchers are probing avalanche debris near the Hakuba Happo-one ski resort in Japan for an American civilian employee stationed at Okinawa.
Mathew Healy, a Colorado resident and army veteran serving as a civilian physician's assistant at the U.S. military base in Okinawa, has been missing since skiing at the resort on Monday. Healy's wife, who serves with the Air Force in Okinawa, says that she last saw her husband in a ski resort restaurant at lunchtime on Monday. She told Stars and Stripes that he's an accomplished skier with a fondness for backcountry terrain.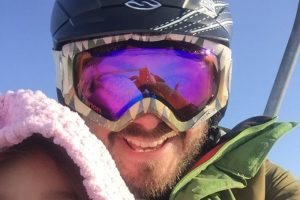 Nearly a foot and a half of new snow fell at Happo-One on Monday into Tuesday. Another intense storm of rain and snow is predicted for this evening. Searchers are using helicopters to scan the area where Healy's cell phone pinged in a valley north of Happo-one that's popular with backcountry skiers, while ground crews were probing avalanche debris and using search dogs. Two U.S. volunteers from the Yokota Air Base have joined the search effort.
In Japan, the cost of search and rescue is shouldered by the party rescued. A GoFundMe page has been established by a childhood friend of Healy to help raise funds to cover the estimated $40,000 cost of the search.