Hakuba, Japan – A Colorado man missing from a ski day at Happo-one ski area in Japan is presumed dead from an avalanche.
After a week of probing avalanche debris, rescuers have ended their search for Mathew Healy, an army veteran serving as a civilian physician's assistant at the U.S. military base in Okinawa and from Littleton, Colo. Healy's wife Brooke, who serves with the Air Force in Okinawa told Stars and Stripes that he was an accomplished skier with a fondness for backcountry terrain. She last saw her husband in a ski resort restaurant at lunchtime on February 20th.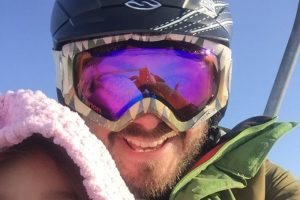 "After an exhaustive search, I am devastated to report that Mat will not be returning home at this time," Brooke Healy posted over the weekend to a GoFundMe page dedicated to raising funds for the search effort. "The search and rescue teams have determined that he perished in an avalanche, and due to the extreme conditions, we will be unable to recover him until Japan's long winter season has passed.
"I am still in shock and cannot even comprehend this loss—my husband, my best friend, and amazing father to our kids," she continued.