Denver, CO – Lodging figures released last month by Inntopia in their monthly DestiMetrics Market Briefing revealed that the trend of slipping occupancy and rising revenues that began last winter has continued through most of the summer at 290 property management companies in 20 ski resort destination communities, representing approximately 30,000 rooms across Colorado, Utah, California, Nevada, Oregon, Wyoming, Montana, and Idaho. Concurrently, advance reservations for the coming winter season are showing a double-digit slip.
For the six summer months that include May through October, as of Aug. 31, occupancy is down 0.5 percent compared to the same time last year and marks the first summer season decline in six years. Conversely, aggregated revenues among participating mountain destinations in eight western states for the same period is up 7.5 percent driven by steady increases in the Average Daily Rate (ADR).  The Briefing also reported that actual August occupancy was down 1.2 percent compared to last August for the third consecutive month of declining occupancy while revenues were up a healthy 8.4 percent compared to August 2016.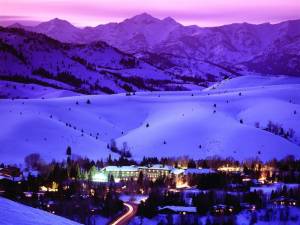 "There has been a fundamental shift in lodging performance patterns that was slow to emerge coming out of mid-winter but is now firmly established," said Ralf Garrison, advisor to Inntopia for the DestiMetrics product line. "This is the first summer since 2009 that we've seen industry wide year-over-year declines in occupancy although strong gains in rate have kept revenues well above previous year's figures."
The Briefing also provided an early glimpse into the coming winter season. In a sharp shift from August 2016, bookings for made in August for arrivals at mountain destinations for the six months from August through January are down 10.6 percent compared to bookings made last August for the same six-month period. Early bookings for the crucial months of December and January are also down—16.7 percent for December and 7.2 percent for January.
"There are several potential forces that may be contributing to the sluggish occupancy in recent months, led by increases in room rate but other variables such as available inventory compared to previous years may also be playing a role," explained Tom Foley, vice president of Business Intelligence for Inntopia. "And, looking ahead, the catastrophic damage from Hurricane Harvey, particularly in the Houston area which is home to many destination skiers and snowboarders for Colorado and Utah resorts, may also impact mountain travel in those destinations this winter. However, it is unlikely that Harvey played a role in the August booking pace numbers."
Robust economic indicators are described as some of the key driving factors in the continued growth of mountain lodging revenues. The Dow Jones Industrial Average edged up 0.3 percent in August and finished 3,544 points higher than one year ago. The Consumer Confidence Index (CCI) also rose 2.4 percent for a second consecutive month and is 20.7 percent higher than it was in August 2016. Once again, employers contributed by adding 156,000 new jobs. The Briefing noted though that despite the sustained job growth since May of 2016 and an Unemployment Rate below five percent for that same time period, earnings continue to lag behind the rest of the economic recovery.
"Year-over-year gains continue to grow as Wall Street cites strong job creation and consumer confidence despite ongoing concerns around domestic tax reform, health care, and geopolitical agitation in North Korea," observed Foley. "Continued stability in financial markets should support consumer confidence and tolerance for rising room rates although increased fuel prices and transportation in the wake of Harvey may linger for a while and create some hesitancy among consumers for the short-term," he cautioned.
"Economic conditions are ripe heading into the fall for early winter bookings but the now well-established pattern of declining occupancy is something that needs to be monitored closely as we move closer to the prime winter booking season," concluded Garrison.q