East Vail, CO – The Eagle County Sheriff's Office has reported the death of a backcountry skier in the East Vail Chutes on Tuesday.
In a media release, the Sheriff's Office indicate that personnel responded to a backcountry medical incident at around 11:30 a.m.  where a skier went off of a jump. The skier did not survive the accident.
The incident occurred on U.S. Forest Service land located out of bounds adjacent to Vail Mountain ski resort. "At this time the cause of death is under investigation, and there does not appear to be anything suspicious about the death," the Sheriff's Office indicated in a media release. "It appears to be a very unfortunate ski accident."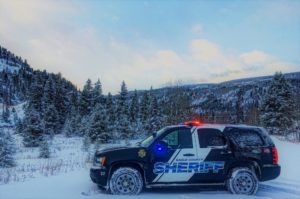 The skier was identified as a 44 year old male from Vail. The identity of the victim is not being released at this time pending next of kin notifications. Vail Ski Patrol, Vail Mountain Rescue Group, the Eagle County Sheriff's Office, Eagle County Coroners Office, Vail Police Department and the Vail Public Safety Communications Center work collaboratively on this incident.
"Due to heavy early season snow conditions, all back county skiers should be cautious of the conditions and equipped with proper safety gear," the media release concluded.