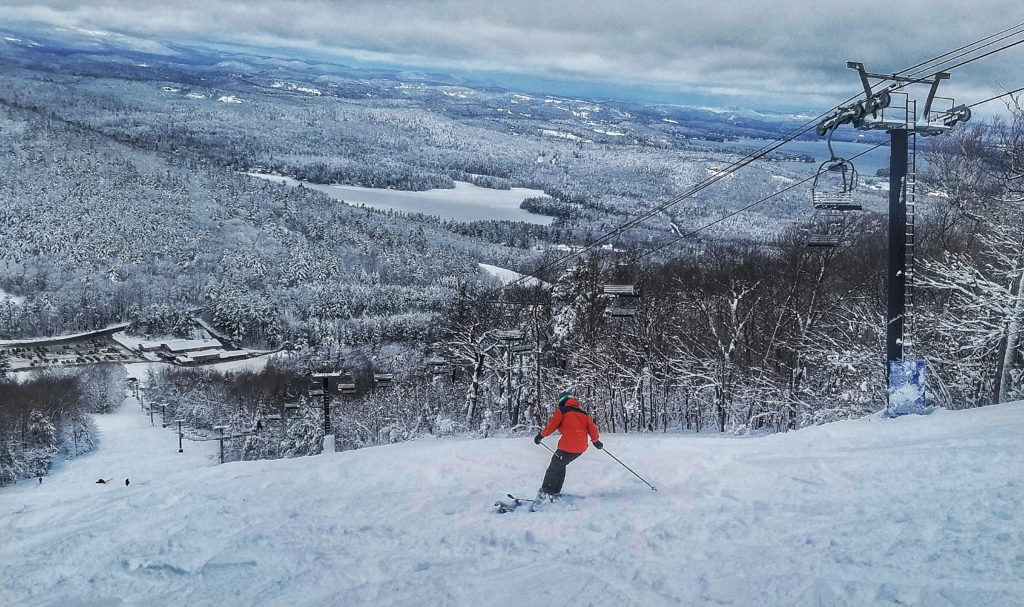 Newbury, NH – With 14 inches of snow coverage on Tuesday, Mount Sunapee Resort in southern New Hampshire commenced their season yesterday, a day ahead of the scheduled start with skiing on an opening day record setting 17 trails.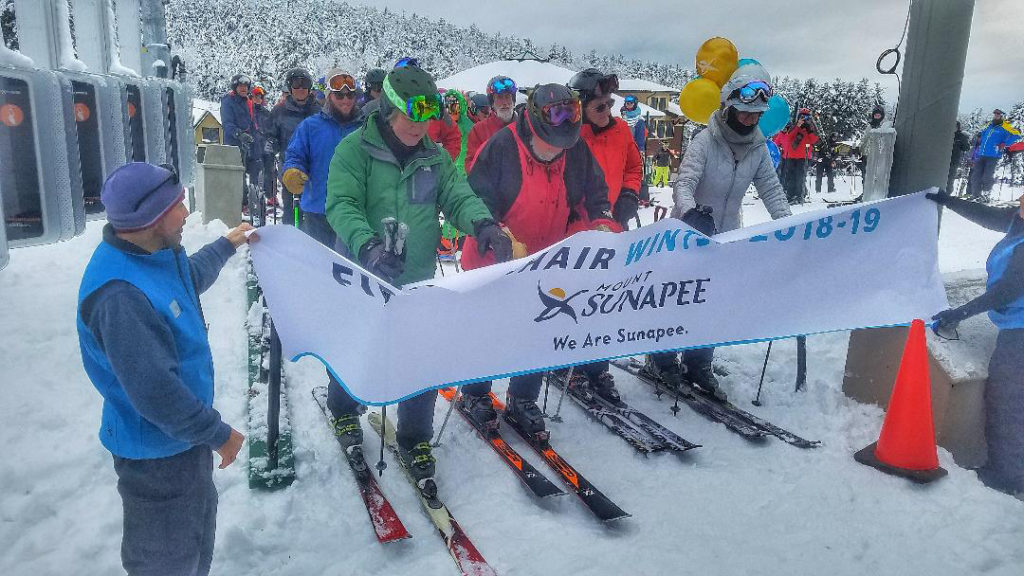 The early morning line was long, but fast moving for those picking up season passes. The first four in line at the Sunapee Express said they waited in line an hour for the honor of riding the first chair.
There were not a lot of folks playing hooky from work or school in the opening day crowd which consisted mostly of an older group of regulars who make Mount Sunapee their midweek gathering spot. Many left after lunch and those who stayed had a wonderful afternoon of wide open empty trails.  Mount Sunapee's proximity to the Boston area means a more crowded experience on weekends.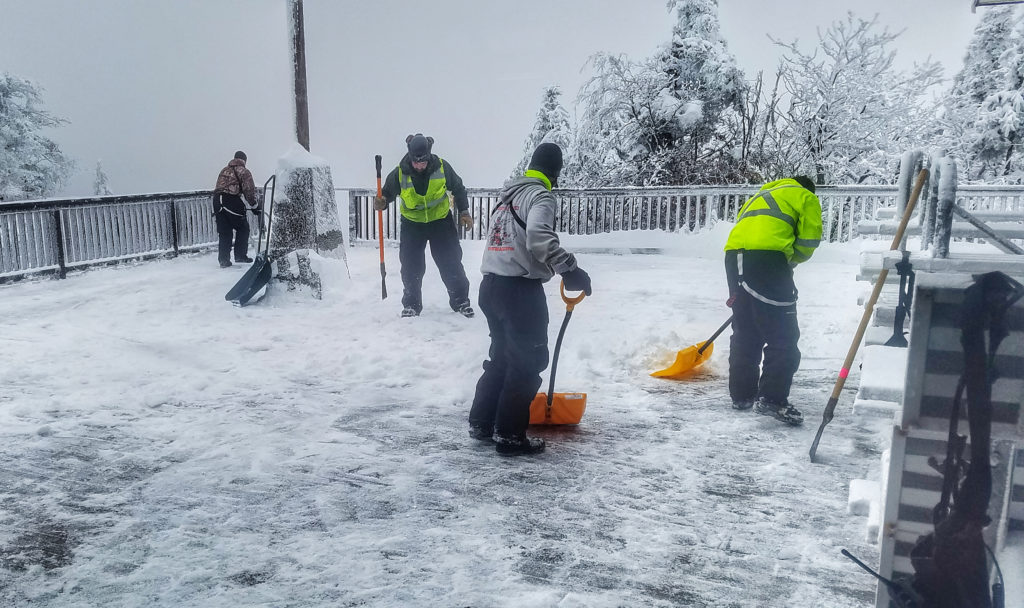 Mount Sunapee has a 1,510 foot vertical drop and 66 trails on 233 acres of skiable terrain.  Sunapee is an Algonquian Indian word meaning "Goose Lake" and the lake with the same name can be seen from the slopes.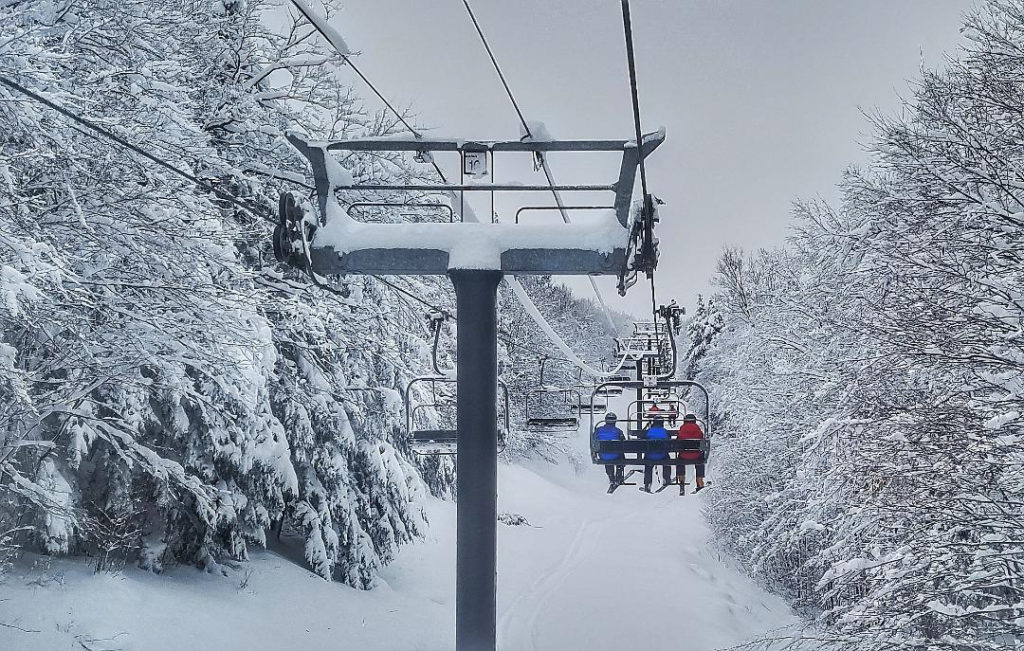 For the past 20 years Mount Sunapee, which is owned by the state of New Hampshire, was operated by Tim and Diane Mueller who also owned Okemo Mountain Resort in Vermont and Crested Butte Mountain Resort in Colorado.
This past summer the Mueller family sold the operating lease for Mount Sunapee to Vail Resorts, along with Okemo Mountain and Crested Butte.  That means Vail's Epic Pass can be used at all three resorts. The Epic Pass will only be sold until December 2.