Sussex (NB), Canada – The staff at New Brunswick's Poley Mountain are scrambling to open the ski area by Boxing Day, Dec. 26, after a fire earlier this month leveled the resort's base lodge.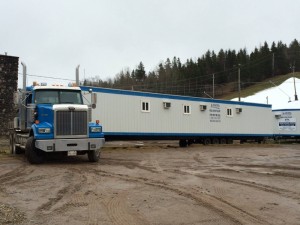 Resort officials hope to have temporary buildings in place by then to house food service, rental, retail and ski school. Demolition crews are busy removing the charred remains of the resort's base lodge building, even as several temporary trailers have popped up at the site and a dozen more are on the way.
The ski area was scheduled to originally scheduled to open for the season this Friday, Dec. 19.
The cause of the fire remains under investigation.