Norden, CA – The Placer County Sheriff's Office has suspended indefinitely its efforts to locate missing skier Carson May following five difficult days of extensive search and rescue operations.
May, a ski instructor for the past three seasons at Sugar Bowl Resort near Donner Summit, was last seen at the resort on Thursday. It is believed that he ventured into the backcountry behind Sugar Bowl, where the last ping from his cell phone was located. Searchers have found numerous avalanches in the Sugar Bowl backcountry, but no sign of May.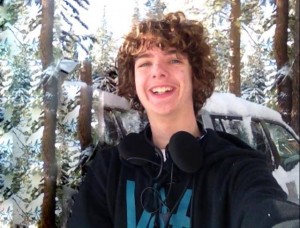 "The 23-year-old went missing at Sugar Bowl Resort on January 15 during white-out conditions, and despite days of intensive searching, has not been located," a Sheriff's statement issued within the past hour reads. "Conditions during the five days of searching have been treacherous due to frequent heavy snow and the associated risks that high avalanche danger poses to the many search and rescue volunteers. Placer County Sheriff's personnel, Sugar Bowl representatives and chaplains met with the May family today and it is with regret that we must suspend the efforts to locate Carson."
"Tragically the hard work and determination of hundreds of search and rescue professionals and volunteers has not resulted in finding Carson," Sugar Bowl officials said in a statement issued this afternoon. "First and foremost, however, our heartfelt thoughts and prayers go to the May family, who have been dealing with the unthinkable these past five days. The May family and Sugar Bowl will work together moving forward to try to find some sense of closure. Sugar Bowl wishes to sincerely thank the more than 400 professionals and volunteers, including seven avalanche dog teams and three helicopter teams who contributed to this monumental effort, including but not limited to: The Placer County Sheriff's Office, Tahoe Nordic Search & Rescue, the Nevada, Eldorado, Contra Costa, Fresno, Monterey and Douglas County Search & Rescue Teams, Bay Area Mountain Rescue Unit, Marin County Rescue, the United States Forest Service, California State Parks, Tahoe Backcountry Patrol, Tahoe Avalanche Control Team, Air Force National Guard, California Highway Patrol, and of course Sugar Bowl's Ski Patrol, National Ski Patrol, Ski School and all staff members."
Should new information become available and environmental conditions allow, additional follow-up searches may occur.